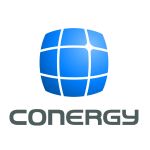 Conergy
Conergy is a company that was founded 1998 in the solar energy industry providing project development, financing, EPC and O&M services with more than 1.3 GW installed globally. Conergy is one of the world's largest downstream solar companies. In 2006 the company expanded into different renewable energy technologies, and formulated a strategy to diversify the company's attention into all renewable energy fields, with 50% of revenues from fields unrelated to solar energy, and 50% revenue from outside Germany by 2008, growing organically and via acquisition.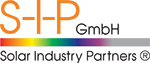 S-I-P Solar Industry Partners
S-I-P GmbH is a network company based in Germany which provides consulting and engineering services using a network of senior technical experts in the field of renewable energy. In cooperation with a network of professional partners, S-I-P guides foreign entrepreneurs who intend to add value in their home countries and supports this process by scouting for technical solutions in Europe and assisting during the complete process of technology and product implementation. S-I-P advises its partners to build sustainable strategies and solid business models to participate and compete successfully in the renewable energy market.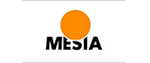 Middle East Solar Industry Association
The Middle East Solar Industry Association (MESIA) is the largest solar association in Middle East. MESIA provides an inclusive platform for companies and organizations who want to work together and grow the footprint of solar power across the Middle East.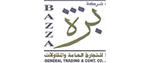 Bazza for General Trading & Contracting
Bazza is a dynamic enterprise capitalized at KD 500,000 (USD 1.8 Million) which explores and pursues the enormous opportunity in Kuwait and the Middle East markets. Partnered with the best in the world and specialized in material and equipment supply, project development, logistic services and hotel supplies and services, Bazza brings technology and quality to clients worldwide and reiterates its belief of delivering the best in specified sectors. Bazza represents reputed Contractors and Manufacturers from different countries to fulfill the needs of the Middle Eastern market.